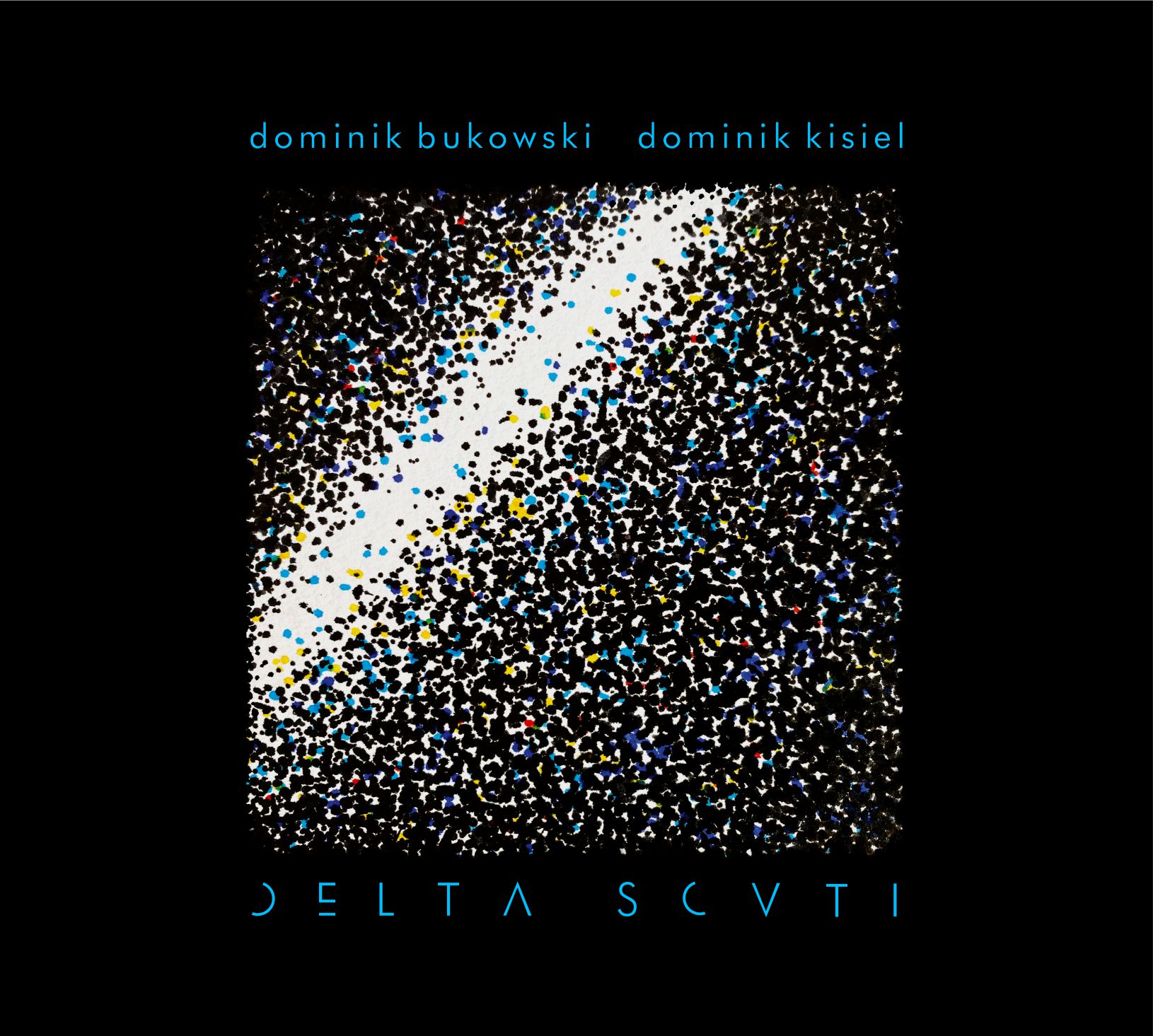 New album 'Delta Scuti' released May 2021
Biography
DOMINIK  BUKOWSKI
Jazz vibraphonist, composer, born in 1977. In 2020 2021 he has been awarded as the best vibraphonist in Jazz Top by Jazz Forum magazine. From 2021 lecturer at the Academy of Music in Gdansk.
In 1996 he graduated musical college in Elblag, then studied at Music Academy of Gdansk (instrumental faculty). In 1998 he continued his studies at jazz music department of Music Academy of Katowice, where he graduated in 2002.
In 1999 him & his band Blue Mind Quartet were singled out for special praise in "Ogólnopolski Przegląd Młodych Zespołów Jazzowych i Bluesowych" in Gdynia. In January 2002 the band received first prize in a prestigious competition Bielskiej Zadymki Jazzowej in Bielsko-Biala and Dominik was presented with a statuette "Jazz Angel 2002" and also had their first album produced and released.
His album "Projektor" was rated one of the top ten albums of 2005 by the Jazz Forum magazine and in 2010 his last record ,,Vice Versa" was nominated for the FRYDERYKI Award. In 2013 "Kropla Slowa", the album of Krystyna Stanko in which Bukowski composed most of the music, was chosen as the best album of the year by Jazz Forum magazine. Also as a sideman he was awarded The Gold Disc for "Melisa" of Przemek Dyakowski. In 2011 he received Artistic Award from the Marshal of the Pomorskie Voivodeship. His record "SUFIA" from 2016 and "TRANSATLANTYK'' from 2019 got many very good reviews and was in few annual critics polls as one of the best album.
Dominik Bukowski played and recorded with musicians such as: Amir ElSaffar, Cikada Quartet, Nigel Kennedy, Soweto Kinch, Tim Hagans, Janusz Muniak, Leszek Możdżer, Piotr Wojtasik, Maciej Sikała, Zbigniew Namysłowski, Jan "Ptaszyn" Wróblewski, Krystyna Stańko and others. He has performed at many polish jazz festivals and abroad (Canada, Indonesia, Israel, Russia and most of the European countries). Dominik Bukowski is also the composer of music to few theatrical and choreography performances.
Together with wife Anna has opened music school ,,VIRTUO" in Gdynia.
Downloads
---